https://www.autoblog.com/2019/09/23/2020-hyundai-venue-first-drive-review/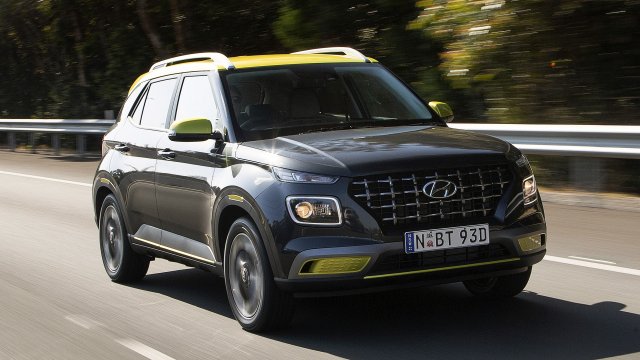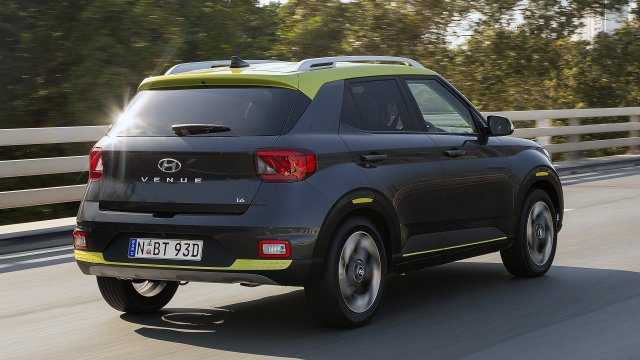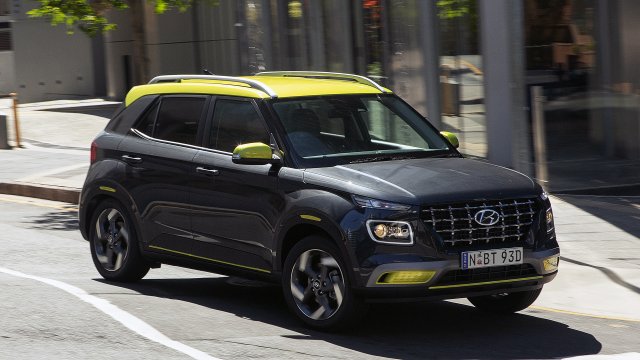 When your country is the size of the continental United States, but is home to fewer people than Texas, you're going to have lots of wide-open spaces. That's why Australia is the perfect place to wind out your McLaren Senna or go pounding in a giant off-roader like a Mercedes G-Wagen 6x6. Maybe next time. We're here to drive the new 2020 Hyundai Venue, the automaker's smallest and least powerful SUV ever.
Yes, smaller than the company's own petite Kona. With a 99.2-inch wheelbase and 159 inches of overall length, the Venue is about the size of a Nissan Juke or a Ford EcoSport – making it 5 inches shorter overall on a 3-inch shorter wheelbase than the Kona. It's smaller than a bunch of other subcompact crossovers including the Kia Soul, Nissan Kicks and Mazda CX-3.
Yet the Venue has almost the same amount of front and rear legroom as the Kona, and is only 2.2 cubic feet shy of its overall passenger volume. Its 18.7 cubes of cargo space are just a half-cube behind the Kona, too. It's only with the rear seat folded that the Venue falls way behind, its 31.9 cubic feet unable to compare to the Kona's 45.8.
"To find the extra interior space, we pulled all the strings we could," says Saikiran T. Nuli, Hyundai's product planning manager on the project. "For example, we made the Venue's dashboard shorter than the Kona's, then we took that space and put it in the backseat."
Slide behind the wheel and the Venue feels a bit narrow, but it doesn't feel cramped. There's plenty of glass, and its pillars aren't overly thick, so the view out feels unobstructed. Hyundai hasn't botched an interior in years, and its hitting streak continues with the Venue. The layout is clean and the controls are simple, featuring a standard 8-inch touchscreen that is one of the largest in the class. It looks a little tacked on, but it's well placed. The wheel can be wrapped in leather, and the Venue's seats are firm and comfy. Its backseat doesn't force you to sit bolt upright. The only interior gaffe is the hard armrests on the door panels, which can beat up your elbows after a couple of hours.